Sometimes, our customers ask whether their STR count is typical for other cities.  Other times, they ask whether their STR percentage of houses is typical.  It's challenging to give an apples-to-apples comparison or estimate.  The best way we at Harmari could answer that question is to try to categorize cities by their tourism draw, and then by their percentages. We've been able to classify most cities into four categories: Leisure cities, Cultural/Events cities, Business/Education cities, and Outdoor Recreation cities.
| | | | | |
| --- | --- | --- | --- | --- |
| City | Tourism Type | STR Inventory | *Housing Supply | STR Inventory as % of Housing Supply |
| Fort Lauderdale, FL | Leisure and Family | 4,500 | 95,800 | 4.7% |
| Gulf Shores, AL | Leisure and Family | 6,500 | 13,000 | 50.0% |
| Salem, MA | Cultural/Events | 275 | 20,000 | 1.4% |
| Santa Fe, NM | Culture and Events | 2,400 | 41,500 | 5.8% |
| Austin, TX | Culture and Events | 11,500 | 393,500 | 2.9% |
| Pittsburgh, PA | Business and Education | 2,400 | 156,061 | 1.5% |
| Arlington, TX | Business and Education | 750 | 147,407 | 0.5% |
| Breckenridge, CO | Sports, Rec, and Outdoors | 7,500 (3800 unique permits) | 7,082 | 53.7% |
| Seward, AK | Sports, Rec, and Outdoors | 261 | 1,086 | 24.3% |
*data from The US Census Bureau.
Leisure Cities draw tourists who want to relax, as well as vacationers with families. Cities that fall into this category usually attract tourists with their pristine beaches, offer a quiet cottage-like getaway, or house large resorts, water parks, or theme parks. Leisure cities include Fort Lauderdale, Florida famous for its beaches, nautical recreation, and as a cruise destination. Another example would be Gulf Shores, Alabama, which offers Ocean fishing, beaches, boating cruises, and golf courses.  According to our survey, leisure cities such as Fort Lauderdale and Gulf Shores have a medium-high STR density because of the large year-round demand for short term housing. These leisure cities also have community related concerns such as ADA accessibility in homes, the preservation of neighborhood character, manage nuisance issues (noise, trash, and large groups), as well as second homes/investment properties, which service the vacation community at the expense of full-time residents in the neighborhood.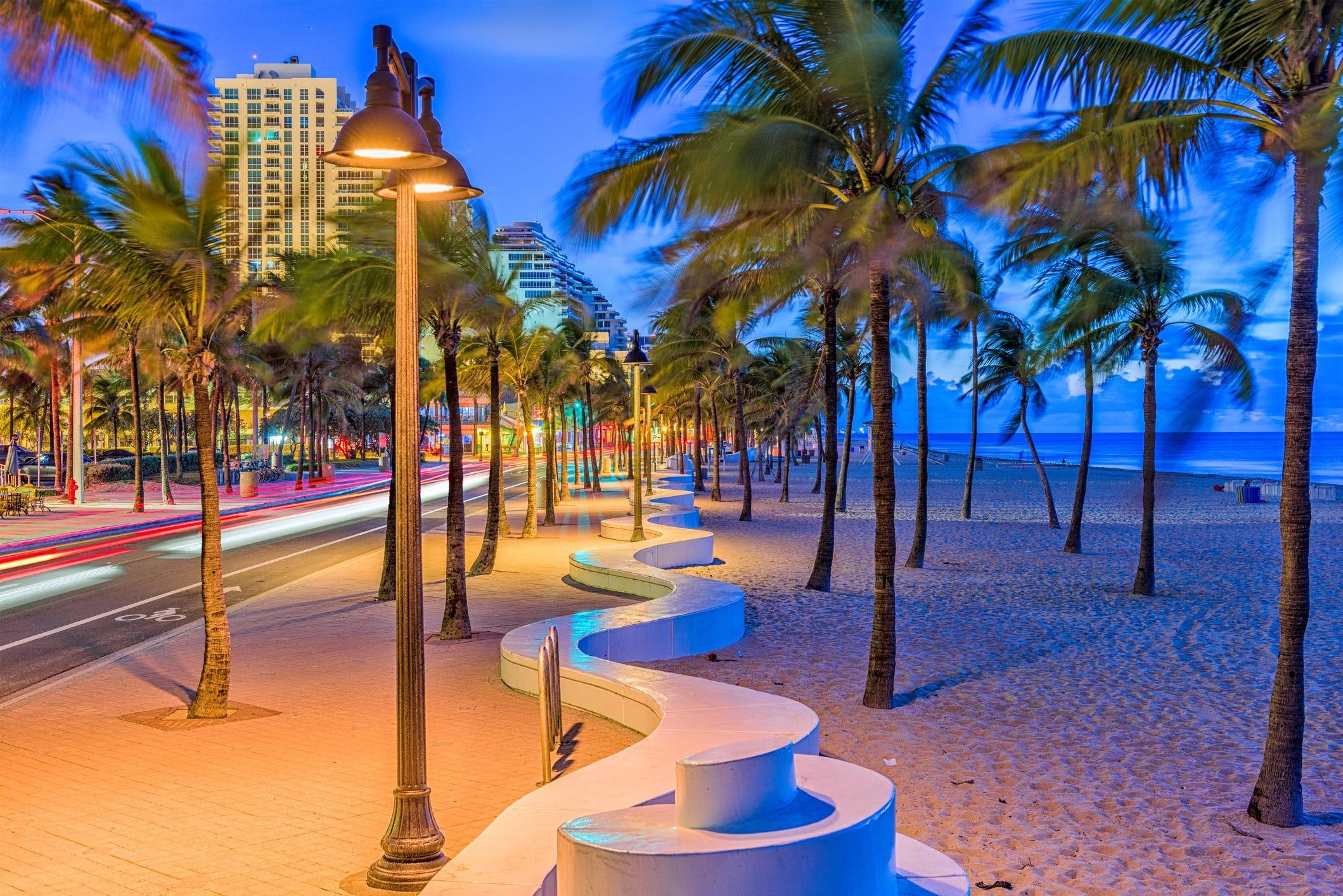 Fort Lauderdale's pristine and beautiful beaches make it a destination city for many.
Cultural/Events cities attract tourists who visit cities with history, wonders of architecture, and offer culinary experiences. Events, festivals, and exciting nightlife also draw visitors to these cities. For example, Salem, Massachusetts has a morbid history of its Witch Hunts and therefore is a significant tourism draw during Hallowe'en.  Santa Fe, New Mexico is known for its over 250 art galleries, museums, and world-class cuisine.  It also has the Santa Fe Indian Market, the Wine & Chile Fiesta, and many other events throughout the year.  Austin, Texas, on the other hand, is home to South by Southwest and the Austin City Limits Music Festival.  Austin has more music venues per capita than any other US City, and Austin's music scene revolves around a plethora of nightclubs and annual festivals. Cities like Santa Fe and Austin have a low-medium STR density, although some cities who are mainly known for events may have a lower density during "off" seasons. Cultural/Events cities are also concerned about nuisance issues, but also pay attention to seasonal and temporary housing during events, as well as visitors and the occupancy limits of their short term rentals.

Austin's Music Festival draws in Tourists from around the world.
Business and Education cities host many conferences or are home to major universities or research centers. These cities may have seasonal visitors as conferences or other academic events are hosted. Pittsburgh, Pennsylvania houses many medical and academic centers such as Carnegie Mellon University, University of Pittsburgh Medical Center (UPMC), Duquesne, and dozens more. Arlington, Texas, is home to the University of Texas at Arlington, a major urban research university. This university attracts students and visitors for both academics and athletics. Academically, the university is home to the Shimadzu Institute for Research Technologies.  In the fall, Arlington is also the location of AT&T Stadium, home of the Dallas Cowboys; another tourism draw.  Because fewer people travel for conferences and conventions than for tourism, most Business and Education cities have a low STR density relative to total housing. As a result, these cities are interested about zoning, taxes, and fees, while still paying attention to nuisance issues and seasonal housing.
Carnegie Mellon University is host to many conferences and academic events.
Sports, Recreation, and Outdoor Cities include ski villages, as well as cities known for being accessible for camping and hiking. These towns and cities likely experience tourist "seasons" due to their tourist appeal being predominantly outdoors. For example, Breckenridge, Colorado provides great opportunities for winter sport enthusiasts, and also makes a great destination for a family holiday.  The town has a population of 3,535 people but it contains 76 restaurants and bars, 203 shops and boutiques and many amenities to add options to a ski trip.  Sports, Recreation, and Outdoor Cities experience "seasonal" tourism; In the winter, Breckenridge transforms from a small town into a prestigious ski resort housing 30,000. Many Breckenridge residents host short term rentals in second homes as a means of extra income. Seward, Alaska is also a Sports, Recreation and Outdoor town.  Attractions to the area include hunting, fishing, hiking and natural expeditions.  The Mount Marathon race every July also brings marathon runners from around the world to compete for bragging rights.  Because of its high touristic attractiveness, these Sports/Recreation/Outdoors towns have a very high STR density.  Aside from nuisance concerns, towns like Breckenridge are concerned with problems associated with Occupancy limits, accessory structures, and parking for recreational vehicles.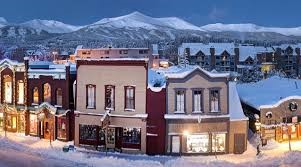 Breckenridge, Colorado transforms from a small town into a busy ski resort during the winter.
Keeping these four categories in mind, Harmari STR has developed a free ordinance tool in order to cater to the specific needs of its customers; clients can use the tool to draft an ordinance that addresses the concerns they have about short term rentals. Prospective clients are also free to take the free STR survey to determine what ordinance works best for them on Harmari STR's website, as well as schedule a free 1-hour consultation.
For more information on our services at Harmari, feel free to contact us toll-free at 1-877-352-3277
Short Term Rental Inventory as a Percentage of Housing Supply