In December of 2018, a couple from New Orleans rented an Airbnb in San Miguel De Allende, Mexico. Unfortunately, in the rental property was a heater that was faulty, emitting a fatal amount of carbon monoxide gas. Because Airbnb lacks a home inspection system, the lack of CO detectors also went unnoticed.
In the hospitality industry, short term rental properties hosted by owner/operators are considerably less safe than hotels which are held to higher safety and health standards. Because guests are staying in a home rather than a hotel room, they are unfamiliar with the surroundings and their perception that it's their home's organization may not coincide with the host's way of organizing the home.  Finally, if you are letting short term rentals operate in your municipality without addressing health and safety in your ordinance, you've opened up a liability risk.  If guests suffer a tragedy, they could hold your municipality responsible for it because it wasn't addressed in the permitting process or in the ordinance adoption.  We've compiled a list of the ten most common safety concerns for tourists and travelers who may consider Airbnbs and other short term rentals for their travel.
#1: Improper electrical installations
By depending on old wiring, incorrectly installing light fixtures, or installing the wrong circuit breakers, hosts open up their property and their guests to fire hazards. Old wiring before 1987 is not suitable for modern light fixtures, per building code. New wires that are rated for 194 degrees as opposed to 140 degrees are required.  Furthermore, Jacuzzi's and hot tubs pose electrical risk.  Make sure you use GFCI-rated outlets when plugging in a hot tub and the circuit panel is at least 5 feet away from the tub to prevent splashes from reaching it.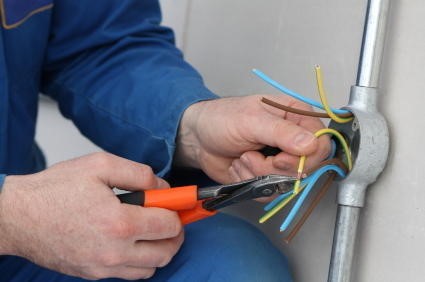 Ensure wires are rated for your light fixtures.
#2: Improper light fixture installation
Light fixtures can be a fire hazard if installed improperly. Light fixtures cannot be touching insulation unless the insulation is rated for it. Light fixtures should have at least 3 inches between the fixture and insulation for safety.  Check cover plates and switch plates are in good condition and don't expose the underlying wiring. Make sure switch plates are not hot to the touch, and do not have discoloration on it, potentially indicating a bad connection.  Intermittent switch behavior could indicate a faulty connection.
#3: Missing or faulty carbon monoxide detectors
27 States currently require carbon monoxide detectors to be installed in homes.  By not installing CO detectors, guests in non-compliant short term rentals are at risk if heating appliances malfunction and emit CO gas. According to the CDC, over 10,000 people are poisoned by carbon monoxide annually, and cause death in over 400 cases per year.  Make sure to test CO detectors annually, replace the battery every 3 years, and replace the unit every 5 to 10 years.
#4: Defective smoke detectors
Smoke detectors are required under NFPA 72 to be installed in every bedroom for homes in the United States. Faulty smoke detectors account for nearly 60% of home fire deaths according to a 2019 NFPA report. Furthermore, incorrect installation of smoke detectors can impede their functionality; installations near air streams in kitchens drawing cooking smoke to the smoke detector; installation near fluorescent light which interferes with the sensor due to electrical interference; and "dead air" spaces such as wall corners where smoke from fires can't reach the sensor.  Make sure to test smoke detectors annually, replace the batteries every 3 years and replace the unit itself every 10 years.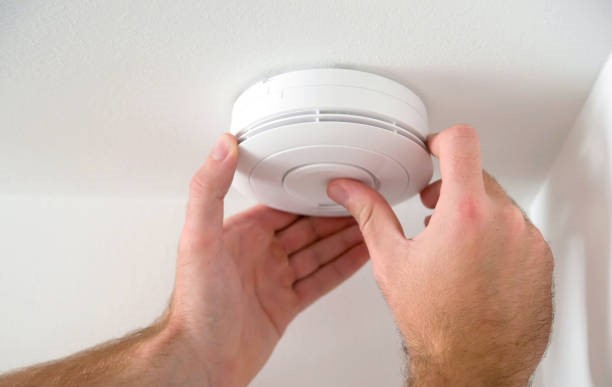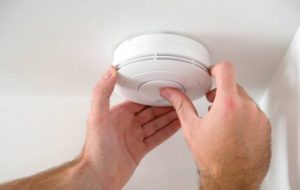 Smoke detectors should be installed away from corners and in a location likely to detect non-cooking smoke.
#5 Entry and Egress points
Windows and doors have to be up to code in case of emergencies. Windows are required to be at least a certain width or height and have to be made of safety glass. For example, a bedroom in the basement is required to have a window at least 20 inches wide and 24 inches high. There also has to be at least one window within 44″ of the floor of a basement unit, and must have a minimum crawl area of 5.7 sq. ft.  Windows that are not code-compliant will impede guests escaping fires, or cause injury because of the glass shards. Similarly, "bedrooms" without windows are also a danger due to the risk of being trapped during fires.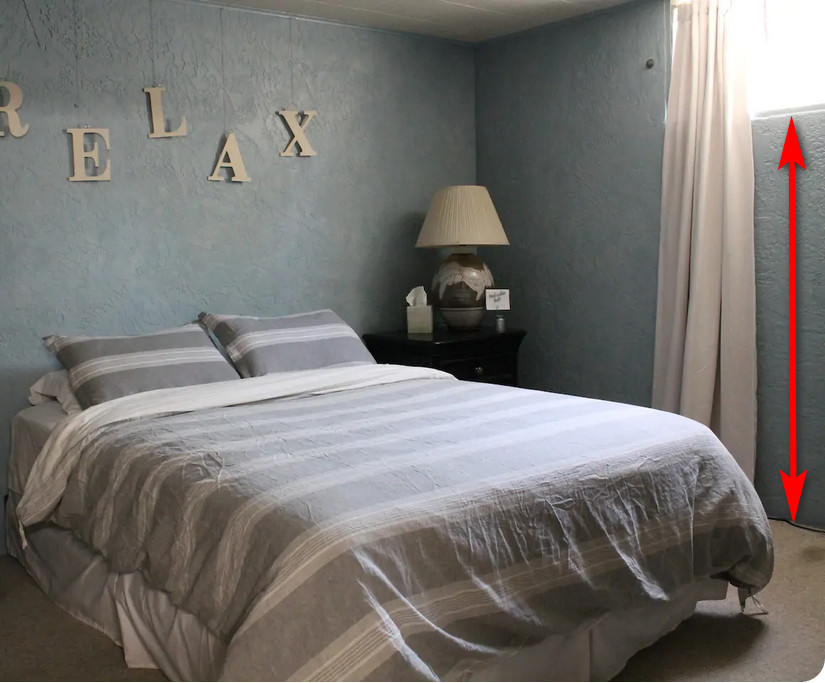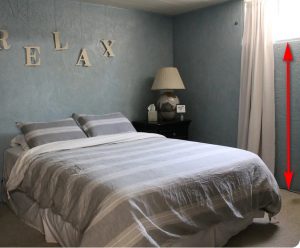 #6 Swimming Pools and Spas

Swimming pools and spas are a danger to guests as well as a liability to short term rental property owners especially if tenants are unfamiliar with living in a home with a pool. Swimming pools without pool barriers  are a danger to unsupervised children and inebriated adults. Spas and pools need to be covered when not in use, in case errant children or animals fall into them.  Swimming pool water needs to be tested regularly, the pump and filter need to be checked, debris needs to be kept clear of drains, and many other tasks are required for safe operation.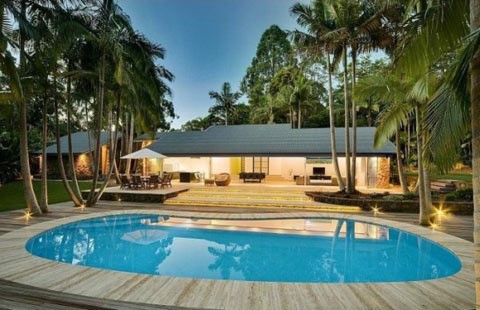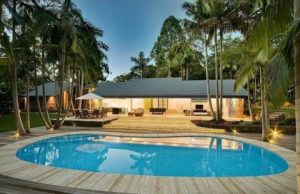 Swimming pools without a pool barrier pose a risk to unsupervised children. 
#7 Deck Safety
Decks and porches take a lot of wear and tear. If a short term rental property manager doesn't regularly and diligently check for signs of fatigue such as rusted fasteners/connectors, cracked or rotted wood, deck collapses will happen, which may lead to severe injury or death.  Furthermore, when locating a barbecue on a deck or patio be sure to keep it clear from any overhang, balcony, or structure above it.  Otherwise that is a huge fire hazard due to the hot air and flames that shoot upward and cause fires to spread faster.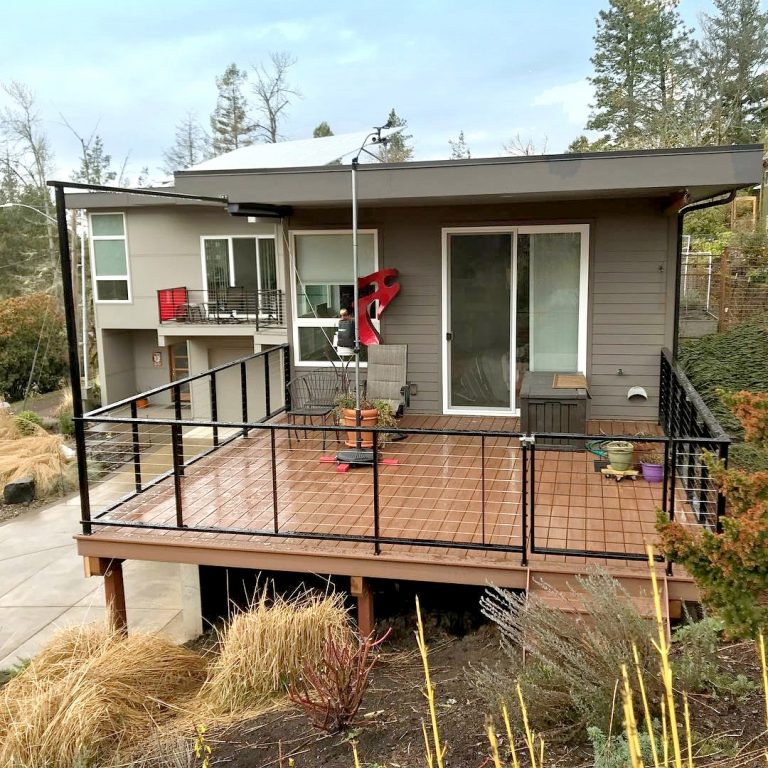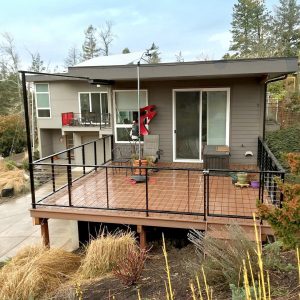 An improperly built or maintained deck can collapse, causing injury or death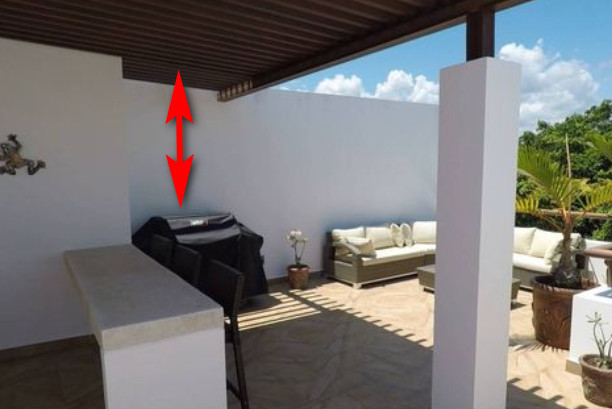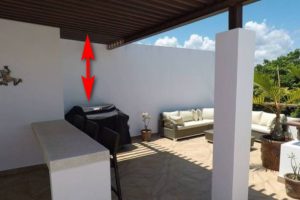 A barbecue placed underneath a canopy or balcony is a huge risk for a fire spreading to the house

#8 In House Safety, Child-Proofing and Maintenance
An improperly maintained house is dangerous if safety is not kept in mind for your guests, especially curious toddlers that will tug, pull and jump on everything.  Incidents such as collapsing stairs and collapsing swing sets are not unheard of, especially if the short term rental property is not regularly walked through by the host for safety risks.  Falling cabinet shelves, TVs, and uncovered electrical outlets are the most common risks.
#9 Occupancy Limits
Short term rental properties that attempt to accommodate more guests than their occupancy limit is in violation of fire codes.  An overcrowded rental endangers lives because emergency evacuation may not be possible within a reasonable time frame. Furthermore, short term rental guests may not be familiar with the layout of the property and can potentially have trouble locating the exits.  Clearly display your rental's occupancy limits, screen guests to make sure they respect those limits, and install outdoor cameras to monitor comings and goings of expected (and unexpected) guests.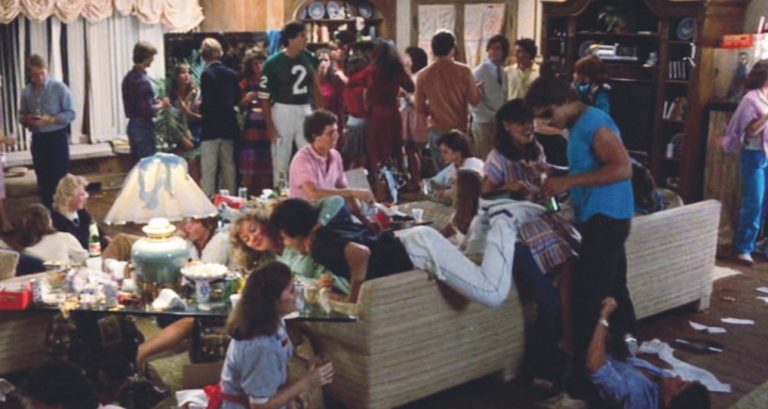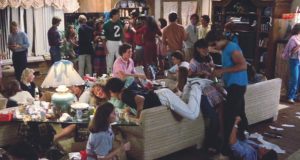 #10 Host Booking Problems

Short term rental guests have a higher chance of running into problems with their hosts relative to hotel guests. Common problems from hosts include: cancelling a stay hours before the scheduled check-in; demanding extra cash from guests during check in; falsifying property listings, a hostile host, and hidden cameras in bedrooms. Short term rental platforms such as Airbnb may not screen their host's background extensively.  If problematic listings are taken down by those platforms, well, it's a big internet out there.  Hosts can set up new accounts on other websites or go under someone else's name with ease.  Guests then get frustrated and may act reckless in the unit as a result.
Harmari is happy to provide assistance to municipalities which are reviewing their health and safety needs.  In fact we have available a free ordinance tool for short term rentals for municipal government.  This article was partly inspired by the folks at DwellSafe, which are active in the short term rental industry and have their own safety certification standards. Contact us today to discuss.
Top 10 Safety Violations at Short Term Rentals