Find your Sister City / County for Tourism!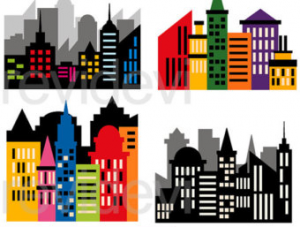 If your municipality is struggling with short term rentals, consider taking a 10 minute survey to gain valuable insights into what matters in writing (or updating) a short term rental ordinance.
The steps are simple
Answer a few questions on tourism drivers in your City or County
Find out what your sister cities are and their challenges
Answer more questions on code compliance, housing impact, health and safety, taxation
Then you'll be directed to a list of cities and links to their ordinance page, hand-picked for their positives to address your concerns.
Land Use, Ordinance and Zoning Consultants
Harmari has partnered with Duncan Associates to provide its customers and municipal contacts with help crafting their ordinances to tackle the new sharing economy and its impact on housing, code compliance, zoning, tax revenue and more.  Duncan Associates provides local government consulting services with a primary focus in two areas (1) revising zoning and development regulations and (2) preparing impact fee studies. From offices in Chicago and Austin, the firm has provided zoning and impact fee consulting services to hundreds of cities and counties in more than 35 states. The firm was founded in 1977 and is a nationally recognized leader in both its development
regulation and impact fee practices.
Duncan Associates has built its reputation on identifying local issues, exploring alternative approaches and
transforming conceptual recommendations into zoning and development regulations that are clear, effective
and reasonable. The firm is built around a base of former local government planners and code administrators,
individuals who have administered and enforced regulations and know about the real-life challenges of local
agency planning and administration.
Although a very small firm, Duncan Associates has risen to become a leading national consultant in the field
of zoning and development regulations. Former zoning clients include big cities (e.g., Chicago, Philadelphia,
Pittsburgh, Detroit, Fort Worth, Toledo, Tulsa, Seattle and Portland), counties and dozens of smaller
jurisdictions.
For more information, visit duncanassociates.com