The legal struggles between city planners and STR (short term rental) operators play out across many states. The newest round of STR legislation passed in the U.S. shows a mixed slate of successes and setbacks for municipalities trying to enforce sensible short-term rental ordinances within their own boundaries, with California enacting helpful legislation, Michigan restricting the right of municipalities to ban STRs, and one county in Oregon deciding to phase out short term rentals entirely.
Michigan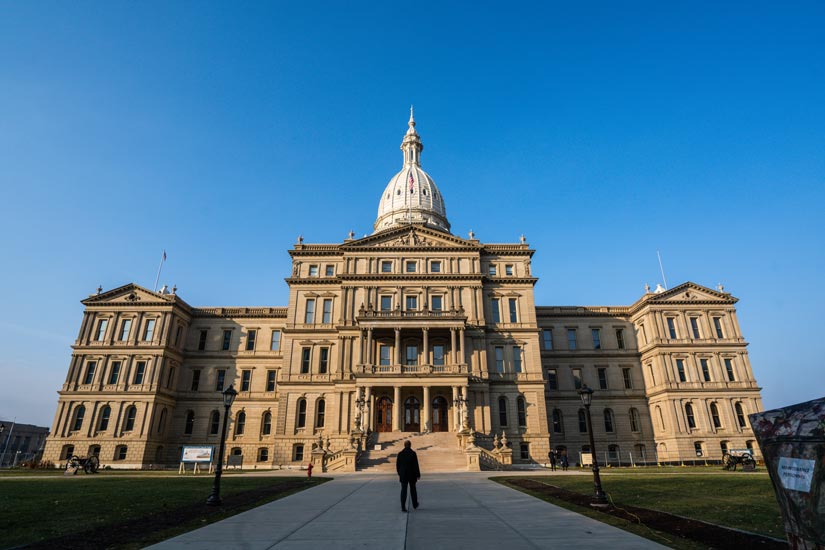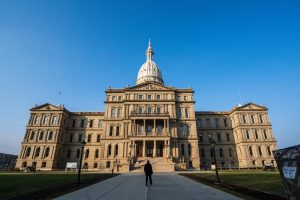 If you are a local planner in Michigan who wants to ban STRs in your area, you are out of luck. The recently passed HB 4722 deeply undercuts any efforts to set limits on the total number of STRs permitted in a given area. According to the law, any outright ban on STRs is not permitted, and while a local government can set a limit on the total number of STRs it has, that limit must "be not less than 30% of the number of existing residential units and as long as it applies without regard to the location of the dwelling units."
One analysis notes that when the city of Holland, MI, started a pilot STR program in residential neighborhoods, city officials decided to limit the number of non-owner occupied units to 25, but under the new law the limit can be raised to 3,655. Because the limit can't be based on the location of the units, this can also potentially result in STRs being clustered around a tourist attraction, such as a beach, creating a type of off-the-books hotel district.
The bill was supported by the advocacy group Michigan Realtors and the Mackinac Center for Public Policy, and opposed by the Michigan Municipal League, Ottawa County, and other groups. Rep. Sarah Lightner, who introduced the bill, said that the "blanket bans" some communities had against STRs "completely disregard the private property rights of Michigan citizens", and that the bipartisan-supported law would allow Michigan families to "invest confidently in a home without worrying whether they will unexpectedly lose the ability to rent that home if they choose."
The law still allows municipalities the right to regulate STRs by enforcing nuisance ordinances (provided they are applied in the same way to non-STR residences), collecting taxes on the units, and restricting the number of units owned by the same person, group of persons or legal entity (with a minimum of two permitted).
Oregon
Voters in Lincoln County, Ore., have moved in the opposite direction of the state of Michigan by approving Measure 21-203, which will phase out STRs in the unincorporated residential parts of the county over five years, while immediately halting the issuance of new STR licenses. The measure would not affect vacation rental rules within incorporated cities.
A recent overview of the rapid growth of STRs on the Oregon coast reveals the gold-rush mentality it generated among property owners, including a case where homeowners used a shipping container in their yard as a vacation rental. In addition, even prior to the hiring difficulties caused by the pandemic, business owners were struggling to find employees primarily because there was not enough affordable housing for them in the area. "Short term rentals are a direct component of why we have housing shortages. The housing shortages are impacting our ability to have nurses, doctors, hygienists, teachers, other providers of service to come and live in our county," said one resident.
The county commissioners initially tried to regulate the STRs in their area, instituting a three-strike system that they hoped would remove bad players. The plan was not successful, in part because there was no upper limit set on the number of rental units in the county, and in part because they did not have a clear procedure for enforcement laid out in the ordinances. Opponents to the measure expressed concern about the loss of tourism revenue, while residents brought up quality of life complaints relating to noise, illegal parking and trash. Voter turnout on the measure was 44%, a very high rate for an off-year election.
California
After recently enacting a law requiring STR platforms to collect transient occupancy taxes (SB 555), California's governor has approved SB 60, which increases the amount a municipality can charge STRs for ordinance violations by ten times or more. Under the existing law, a city or county can charge fines for ordinance infractions up to the amounts of $100 for the first violation, $200 for a second violation within the same year of the first violation, and $500 for each additional violation within that same year. Under the new law, directed squarely at short term rentals, these penalty limits go up significantly for STRs that violate ordinances that pose "a threat to health and safety." The new, higher caps on fees are set at $1,500, $3,000 and $5,000, respectively. The violations would be subject to the granting of hardship waivers.
Three months ahead of the state law, San Bernardino's Board of Supervisors voted in similar ten-fold fine increases, except they applied only to STRs that were unregistered or had guests who violated code requirements. Not only does the law encourage operators to quickly become registered, but it also demonstrated the wide support that such fine increases had among residents and even including one large-scale STR operator who said, "We have a lot of staff and procedures to make sure guests understand the rules, so when other managers are problematic, it gives our people a black eye."
While not all of the legislation was helpful to municipalities, there is a growing sentiment that unregulated STRs have a tremendous negative impact on the lives of long-term residents, and that a strong set of enforced ordinances can help keep income opportunities and quality of life issues in balance.
Would Your City Allow 30 Percent of Residences to Be Short Term Rentals? In Michigan, You Can't Say No.