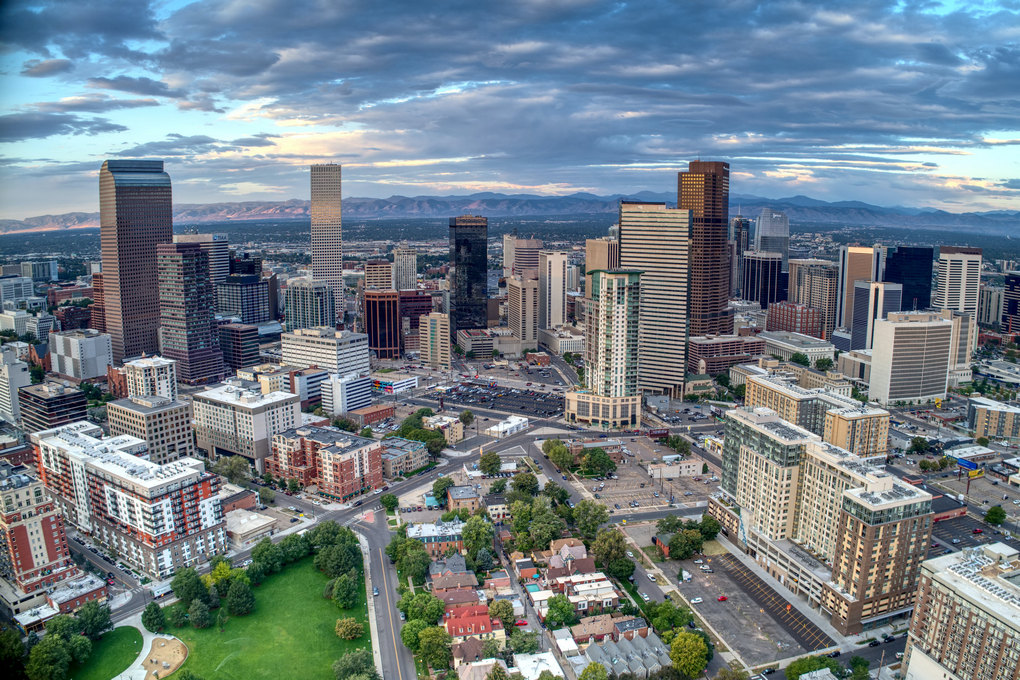 The City and County of Denver awarded a short-term rental (STR) contract to Linebarger Analytics and Information Services LLC ("LAIS") and LTAS Technologies Inc., parent company for Harmari STR. This strategic partnership will provide a comprehensive compliance solution for Denver's STR program. The LAIS-Harmari alliance pairs the industry leading Harmari STR product with the primary residence verification service offered by LAIS. Together, they will support Denver's goal of protecting housing affordability and ensuring equitable enforcement of the local ordinances on primary residence STRs.
"We are very excited to work with the City and County to support their goals of achieving full compliance and maintaining a level playing field for hotels, STR hosts and platforms alike," said Allen Atamer, CEO and Principal Engineer at Harmari STR. Harmari STR excels in code compliance, monitoring, and enforcement, which facilitates revenue generation, including STR occupancy tax collections, administrative citations, nuisance violations (complaints), and permit/license fees. Harmari also provides at least 2 STR screenshots as supporting evidence to confirm non-compliance, a critical factor when a property owner challenges the validity of a local government's findings. Harmari STR guarantees a 95% accuracy rate for houses, and 75% for apartments and condos. Denver joins over 65 municipal customers including Toronto, Cincinnati, and Fort Lauderdale that also choose Harmari STR for their compliance solution.
Linebarger Analytics & Information Services, LLC (LAIS) is a wholly-owned subsidiary of the Linebarger Goggan Blair & Sampson, LLP law firm (Linebarger), serving clients with homestead exemption analytics and discovery services. LAIS repurposed this technology for use in STR licensing, code enforcement, and administration to verify the legitimacy of primary residence claims by existing and newly detected STR owners.
"After surveying the marketplace, we knew that partnering with Harmari was the perfect complement to our program. LAIS has already helped recover millions of dollars from removal of incorrect Homestead Exemptions over the past 4 years, and so it made sense to parlay that success into the short-term rental compliance market," says Pete Slover, Director of LAIS.
The first step is to validate existing STR permits and permit applications. The City may then opt to verify each permit owner's claim that they have primary residence at the rental property. At this stage, a data-driven batch process compares ownership records to a vast array of nationwide public record and private data sources. Accounts are scored for the likelihood that the owner's residency declaration is not correct. Then a team of dedicated LAIS agents will research suspect accounts and conduct outreach as approved by the City to gather actionable intelligence on those permits. The City will evaluate those accounts identified and consider either a permit denial or revocation.
Denver had 3,126 STR permits in 2019, dropping to 1,887 during 2020. With vaccinations leading the way, the Denver metro area is expecting to return to pre-pandemic tourism numbers including licensed STRs. The City already has bounced back somewhat to 2,081 permits. LAIS-Harmari estimates about 3,000 active unique STR dwelling units operating today in Denver.
---
For more information contact: Allen Atamer, Allen@Harmari.com; Pete Slover, Peter.Slover@lgbs.com


Denver awards Short Term Rental Compliance contract to LAIS – Harmari STR