Short Term Rentals Returning to a "New Normal" During and After the Coronavirus
After months of trying to contain the novel coronavirus (COVID-19) outbreak, many parts of the U.S. and elsewhere are finally beginning to see flattening or declining numbers of new cases. In response, some states have begun a slow and careful return to normal life, but it will be a "new normal."
The recovery from these historic events is having a profound effect on the short-term rental (STR) industry. Harmari has already noticed these new trends:
The only constant will be change, at least for a while.
All around the country, regions and attractions are beginning to reopen. However, if new COVID-19 cases begin to spike in any of these areas, closures may take place again. This was seen in Naples, Florida, when crowding at beaches led to their closure only a week after they had reopened. With different regions operating under different restrictions, even within the same state, and with these regulations primed to change depending on statistics or human behavior, it will be hard for STR operators to predict where people will be traveling in the months to come.
Travelers are divided on when to come back.
According to an ongoing Harris Poll, only a third of Americans say they will stay in a hotel within three months of the COVID-19 curve flattening. On the other hand, there are signs that the minority who still want to travel will go to great lengths when they have the opportunity to do so, such as when an additional daily 62,440 out-of-state visitors swarmed Georgia after many of its businesses reopened.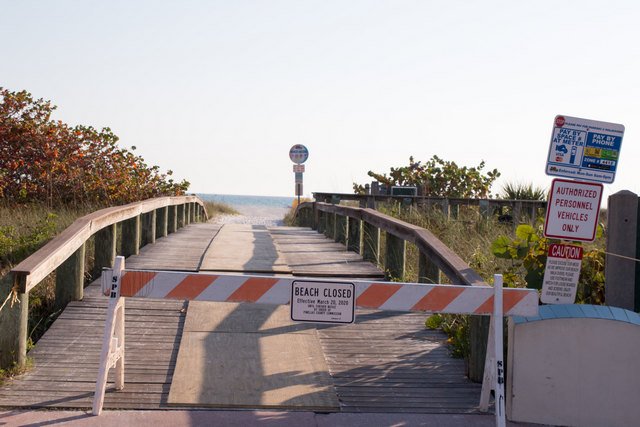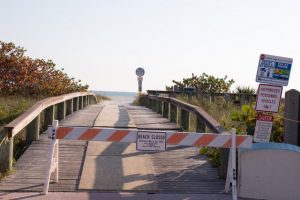 STR platforms want guests back, but there are still bugs to work out.
STR platforms are offering information on their safety protocols and cancellation policies in an attempt to inspire trust while working to prevent any new outbreak. For example, VRBO displays on-screen travel warnings for listings in certain COVID-affected areas.
While Airbnb won't allow hosts to make unsubstantiated claims, like describing a site as "COVID-free," Harmari has seen over 2000 new listings now contain title keywords relevant to COVID-19 and its prevention, such as "quarantine", "isolate", "sanitized" and "sterilized." Cleaning fees have also gone up 36% on the same listings compared with the same time last year.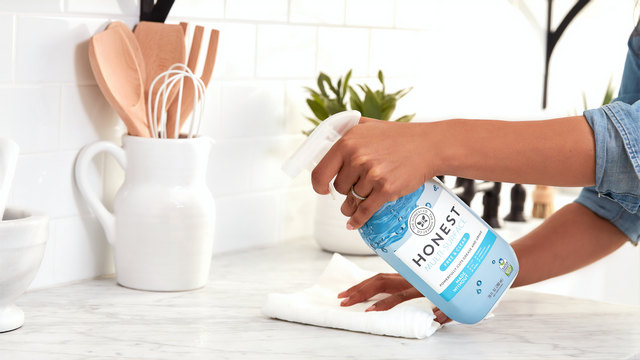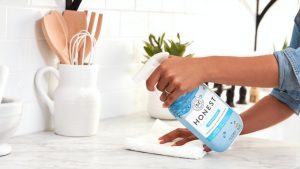 Airbnb also instituted an Enhanced Cleaning Initiative which will give participating hosts higher search result placements. Hosts who agree to the new cleaning regimen commit to allowing a 24-hour window between visitors. Hosts who do not want to follow the new cleaning protocol can instead allow Airbnb to automatically insert a 72-hour block after each booking.
These proposed blocks of time between bookings can enhance safety, but still raise concerns for operators. VRM Intel calculated the potential loss of income these buffers will cause, while also noting that during the buffer, owners would not be able to check for spoiled food, unlocked doors, or guests who are staying past their check-out time.  Harmari STR's new Insights module helps municipalities monitor trending topics related to health and safety such as mold, fire, pests, and hazards.
STR operators are getting fed up with Airbnb.
While trying to act quickly as cancellations and refund requests began to mount, Airbnb management presented a disorganized response that left both guests and STR operators angry and frustrated. After offering full cash refunds to guests who cancelled due to the coronavirus, Airbnb stepped back and added confusing conditions, such as, "Cancellations will be handled according to the extenuating circumstances coverage in effect at the time of submission." This was not helpful to guests who did not know which policy was in place at any given time.
Meanwhile, Airbnb announced a $250 Million Host Fund, which promised hosts a 25% payout for cancellations. Unfortunately, they did not mean 25% of the full reservation, as some hosts believed, but only what would have been paid under the original cancellation policy. At the same time, some guests were demanding refunds directly from property owners who actually did not have the funds themselves.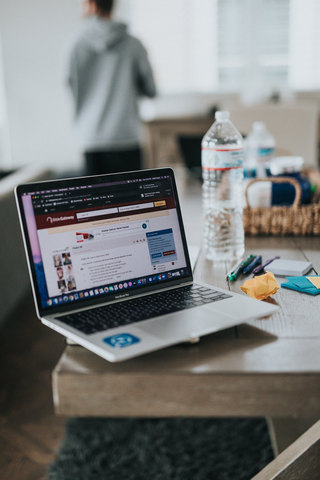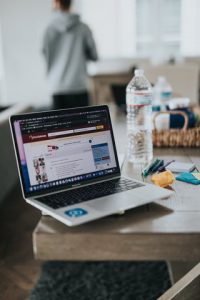 Some hosts are so unhappy with Airbnb that they are building their own websites to accept bookings directly, both as individuals and in groups. While many of these sites have already been planned for some time, the flaws with Airbnb's coronavirus response have made them a higher priority with hosts.  Home-grown websites pose an opportunity for Off-Platform Booking which is a known form of tax leakage for municipal government.
Host woes could affect the wider community.
To add to their problems, many multi-property owners are overextended as they find themselves unable to meet expenses during this unprecedented downturn. Many are desperate to sell to avoid foreclosure. If these owners can't pay their rents or mortgages, it will further burden lending institutions and could contribute to a decline in property values in some areas.
The "new normal" is still a work in process. Municipal planners will need to track the activity of STR operators and their guests to maintain the safety of their residents while slowly bringing business back.
Short Term Rentals Returning to a "New Normal" During and After the Coronavirus