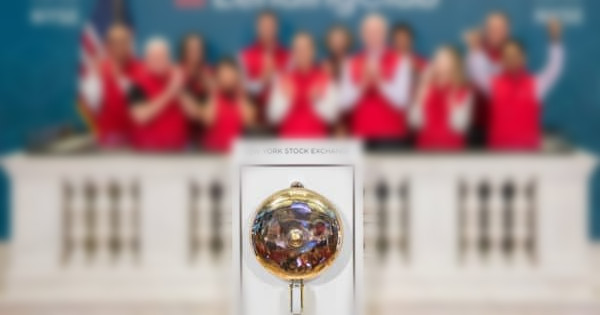 Airbnb has plans to go public this year, although the date is still uncertain. In an effort to protect its valuation (recently estimated at $35 billion), Airbnb seems eager to:
Establish legal precedents favorable to its operations,
Clean up its financial statements,
Protect their image in the face of serious liability issues,
Reach a lasting compromise with municipalities on short term rental (STR) compliance that balances the financial benefits of tourism with the need to maintain residential quality of life.
Municipalities should be prepared to defend their ability to regulate the STR industry in their towns and cities, while also establishing a standard of transparency within their own ranks to avoid potential conflicts of interest later down the road (for example, if a City Council member is found to be an Airbnb shareholder).
Legal Battles and Public Image
In August 2019, Airbnb and the City of Boston reached an agreement where Airbnb will require all Boston hosts to enter a City-issued registration number into their listings. Airbnb also agrees to share registration information with the city and to remove any listings the City deems illegal. Airbnb initially resisted this arrangement and sued the City over it, complaining that the City's regulations were "Orwellian" and "Draconian." To comply with the new regulations, Airbnb removed thousands of non-compliant listings from its platform, potentially reducing the revenue it could generate from the area.
On November 6, 2019, chief executive Brian Chesky assured potential investors that Airbnb would regulate itself by verifying information in each of its listings, including the accuracy of photographs, street addresses and identity of the hosts. They also planned to introduce a 24/7 Neighbor Hotline. However, Chesky did not specify how the company would accomplish such a massive undertaking on their own, and his sincerity seems to be undermined by the company's on-going legal battle with New York City.
In New York, as many as 35,000 Airbnb listings might be illegal, but Airbnb sued and won a temporary injunction against the City ordinance that would have required it to turn over listing address and host information. Despite this, Airbnb is eager to work with the City to compromise on other issues to maintain its foothold in the region, such as banning listings in rent-controlled buildings.
While the official Airbnb position is one of verification and reliability, they still sue to keep that information to themselves. It is in Airbnb's interest to maintain control over its listings, as a stricter regulatory environment can curtail its market opportunities, although they are also aware that having too many conflicts happening at once can shake investor confidence.
Balance Sheet
Leading up to an IPO, financial statements must be disclosed, and Airbnb, which is thought to be a money-losing company, needs to rein in spending on things such as lobbyists. Airbnb's sales and marketing expenses also rose 58% to $367 million in the first quarter of 2019, suggesting that it is facing more competition from rival travel agencies such as Booking Holdings and Expedia Group. By the fourth quarter, its losses nearly doubled, and that was before the devastating impact of the COVID-19 pandemic on the travel industry.
With growing losses and a troubling near future on the horizon, investors will want to see that money is not being spent on prolonged legal battles. For example, Airbnb spent over $4 million last year lobbying Jersey City in a losing battle against the hotel industry there. The company was also the target of around 230 lawsuits at the end of 2019, ranging from disputes with refunds to destruction of property. The company will have to settle its relationships with cities and users to inspire confidence in their IPO.
Issues of Liability
As city planners have learned, the increased rental business from online STR platforms can bring many nuisance problems to a region. In some instances, the platform facilitates dangerous situations that can lead to a loss of life. Investors will be paying attention to how well Airbnb manages its own service to ensure the safety of its users.
Party houses have been the bane of residential neighborhoods for years, but recent violent acts have forced Airbnb into action. They announced a ban on open-invite events after five people were killed in a shooting at a Halloween party in Orinda, California last year, which was promoted on social media as an "Airbnb mansion party." Then a deadly Toronto shooting last January prompted additional changes, including prohibiting Canadians under the age of 25 to rent un-hosted homes close to where they live. Airbnb has yet to enforce this rule outside of Canada, although they promise a "High Risk Human Review" process later this year.
Airbnb has also increased its legal and regulatory responsibilities through its Airbnb Experiences. In October, a couple from the mainland U.S. died in a flash flood while on an Experience hike in El Yunque National Forest in Puerto Rico. While there is no evidence of negligence in the tragedy, it underscores the future potential liability Airbnb might bear if it is not vigilant in vetting their Experience hosts.
Transparency on the Local Level
Once Airbnb becomes a publicly traded company, local town supervisors, mayors, councilmembers and everyone else involved in the regulation of STRs will need to be open about any conflict of interest they may have with the company. Land use, public safety, and taxation issues regularly come up in Council Meetings, and STRs are part of that conversation in at least 1500 municipalities in North America. While one person may not even be aware that they have Airbnb shares as part of an index fund in their retirement portfolio, another might own such a significant amount of stock that it could influence their decisions on regulatory matters. Municipalities would be advised to require all stakeholders to state any connections they have with the STR industry – and to divest themselves if necessary – to encourage greater trust within the community.
The Challenge of Real Compliance
Airbnb presents itself as being willing to verify its listings and create a safe environment for its users, but they all too often remain vague on the details and fail to prevent violent incidents such as the above-mentioned shootings and accidents. They claim that their own staff will monitor the platform's seven million rentals, but they resist having any direct communication with municipalities unless forced by law.
Bringing all of the STRs in a city into compliance is an ongoing process that moves in stages, from the first efforts of understanding what type of regulations best serve a specific area, to the later, heavy-lifting efforts of tracking down STR operators who don't want to be found. The best way for Airbnb to keep their listings legal and compliant is to work with municipalities in a direct and open manner. Unfortunately, as long as the company resists this in an effort to keep its valuation high, City Council planners will have to fight to keep the STRs in their municipalities under their own regulatory control.
Stay informed about what municipalities need to do to regulate the Short Term Rental industry by Joining Our Mailing List.
Learn more about what Harmari STR can do for your municipality or your Condo/HOA.
What to Expect from the Upcoming Airbnb IPO