Update: if you're looking for the short term rental drop-hosting article, click here
Montana has been known as a tax haven for individuals who wish to avoid paying the sales/use tax on a high ticket item such as a luxury vehicle or a motor home / RV. An estimated 122,000 RVs are registered to Montana which is about 50% of all RVs in the US.
Skycrawler is Harmari Taxcrawler technology taking to the skies!  LTAS has developed Harmari TaxCrawler, a solution to address finding where and to whom these vehicles belong. By using a machine-learning approach to identifying pictures of RVs in satellite imagery, we have a solution which can process a 39 sq. mi. urbanized area in under 90 minutes. From there, the candidate images of RVs can be verified via a Google Street View.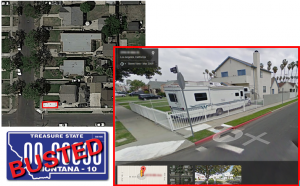 The garage locations of RVs can be cross-checked against DMV registered RVs by the tax agents.   By process of elimination any RVs not registered in the state are likely registered in no-sales-tax states like Montana, New Hampshire, Delaware, Oregon or Alaska. Multiple satellite images can refute any objection that the RV is only temporarily parked there and is not permanently there. Harmari can tap into other map image databases.   Our own field trials have proven that such unregistered vehicles can be found, including pictures of these vehicles on their owner's premesis in our white paper.
Boats are also covered by Skycrawler's proprietary detection technology, which can not only detect the boats, but also map out where they are located and identify them with a confidence score.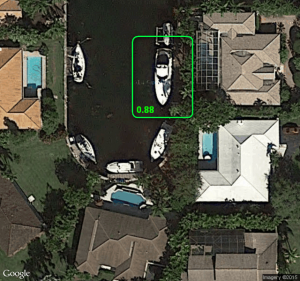 LTAS has also leveraged a technology that works well for detecting luxury vehicles through a license plate detection database. This proprietary database is captured by tow-truck drivers throughout the country and has been successfully used to identify hundreds of MT-registered luxury vehicles at various locations in other states.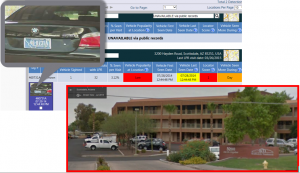 Although many of the pictures are in commercial locations rather than residential, the fact that the vehicle was found in the state means other information can "triangulate" with the plate hit. For example:
The workplace of the vehicle owner may be in that building's lot
The medical center where the vehicle owner may go for treatment
A restaurant or venue where the vehicle owner frequents
Request a brochure today for more details, including evidence of no-sales-tax plates found in our field trials:

[contact-form-7 404 "Not Found"]