Some regulators who wish to be more proactive with enforcement, or want to improve workflow regarding inspections, can take advantage of Geographic Information System (GIS) and combine the leads that we provide from open source data, aggregated from multiple sources, and drop them on a map.  Commonly known as a "mashup", the Inspection Mapper can pinpoint hotspots of activity that need foot patrol.  The pegs can then be assigned to investigators, and can be looked up on their mobile device or tablet when they are out in the field.  Contact us to see how Fraud Mapper can improve your inspection, investigation, audit and enforcement workflow.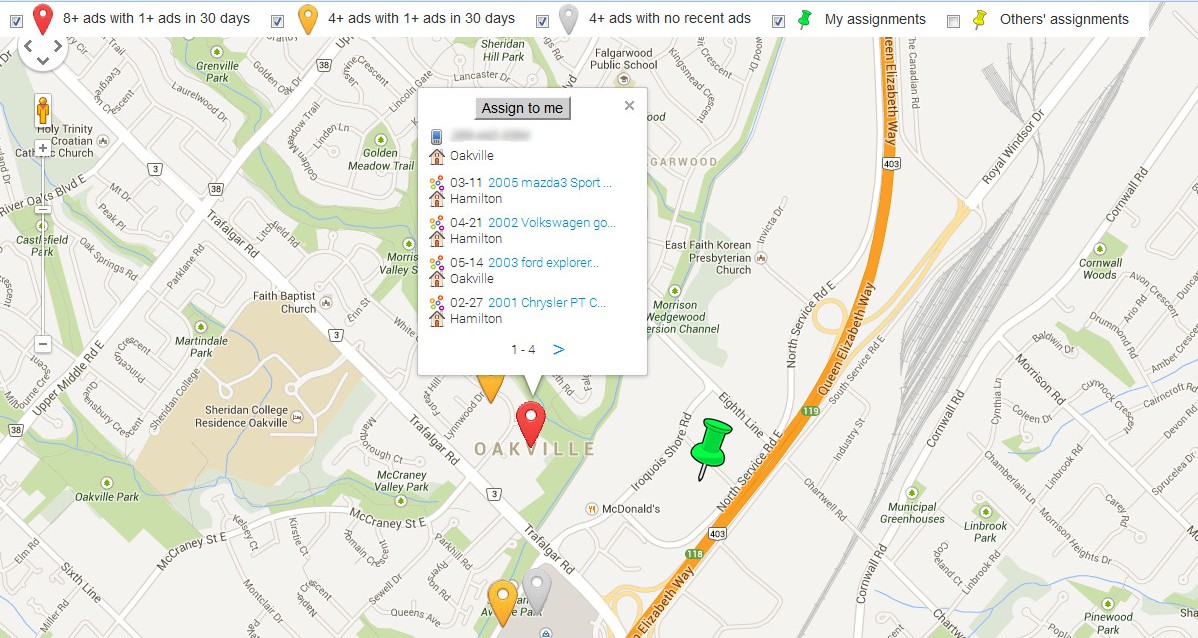 Useful features of the Mapper include:
map both manually created, and auto-created Incidents
change peg location with an easy drag and drop, or an updated address
a web browser based application compatible with all desktop, mobile phones and tablets
100% BYOD (Bring your own device) compatible – saving on costly hardware acquisition costs for tablets / smartphones
audit trail of status of each incident, date/time, and assignee
offline and online data tracking and update/sync
integration with legacy databases through an API or import/export
Talk to us today about your inspection, investigation and compliance operations!