Ever since the COVID-19 crisis has struck North America, there is a shortage of personal protective equipment (PPE) for front-line workers dealing with those that are sick in senior homes and hospitals. We have seen a sharp increase in advertisements for N95 and other face masks, antibacterial wipes, Lysol, visors, gowns, sanitizer and more. Free online marketplaces such as Craigslist, OfferUp, LetGo and Facebook Marketplace have all seen an increase in these posts as the figure shows below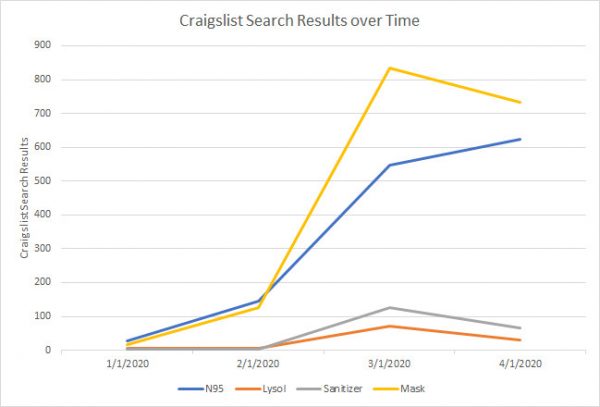 Harmari is committed to law enforcement agencies with fighting the pandemic, and supporting front-line medical staff that so badly need this equipment the most. For the general public, physical distancing and staying home are the best ways to combat this crisis. For those that seek to profit from this pandemic by price-gouging, or withholding these badly needed supplies from front-line workers, that is unacceptable. What's live on Craigslist today is only the tip of the iceberg, we have a full history of sellers both live and deleted Craigslist ads.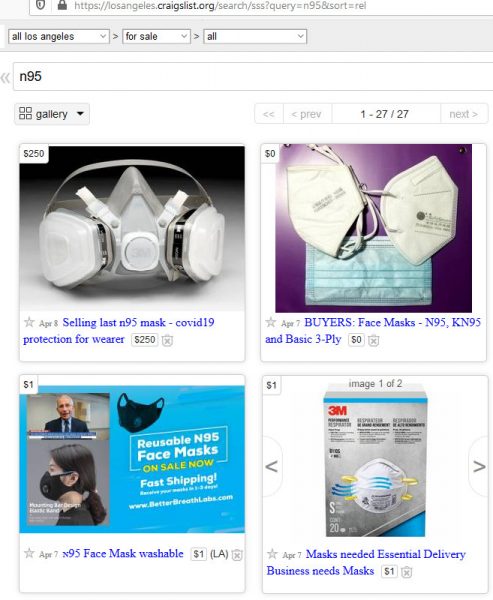 That's why for law enforcement we are providing Harmari Search free of charge for those that are fighting the COVID-19 black market, to ensure that these valuable tools to fight the pandemic get into the right hands. Please get in touch with us directly, or our resellers at Business Watch International (our Law Enforcement Reseller) to gain access to our tools.