New to the Harmari Search suite is access to expired, deleted, and old OfferUp* ads, the popular mobile buy and sell app. Ads are covered for the entire USA across all for sale categories including cars, trucks, boats, RVs, motorcycles and more. OfferUp is the leading buy and sell mobile app out there, ahead of LetGo, Close5, Poshmark, and Wallapop.
For investigators, Offerup presents a challenge due to the lack of phone numbers. The alternatives to searching on phone numbers is to search on "first name" plus "item". For example, if you search "Jose" selling a "2004 mustang", you can type both Name=Jose, and Keywords=2004 Mustang into Harmari as shown below, and you will see the results with BOTH matches at the top. If no matches are found, then Harmari will simply return results for the keyword search. Other interesting differences on Offerup compared to traditional buy and sell are listed below:
The seller's picture, "member since", and like collection are shown on the right of the item for sale
The item can be listed as SOLD on Offerup by the seller
Offerup ads also don't appear to expire unless the item is SOLD or the ad is deleted
Harmari doesn't have this limitation, but you can only search Offerup ads within 50 miles of a particular city or landmark
Harmari Search does have the Owner / Dealer slider that you can use to filter ads.  It's not perfect and you may have some mis-categorized ads but unfortunately

there is no inherent separation between "by dealer" or "by owner"

with Offerup.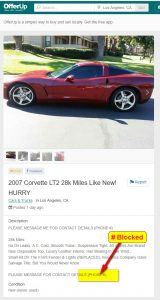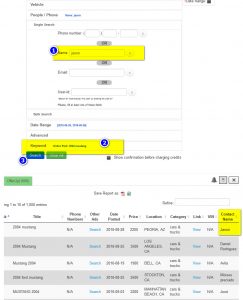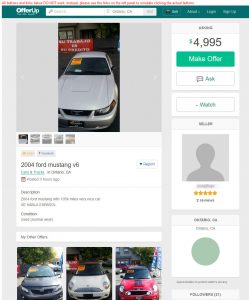 Harmari is not affiliated with Offerup, LetGo, Close5, Poshmark or Wallapop.