A high cigarette tax is motivation for many to seek out suppliers that sell low-priced counterfeits, cigarettes diverted from low-tax jurisdictions (such as an Indian reservation or from Virginia). In all cases it is some form of tax evasion and taken very seriously by revenue agencies. Harmari Search plays an active role in detecting all such activities on its supported classifieds such as Craigslist*. Harmari Search generates some very nice leads quickly with phone numbers.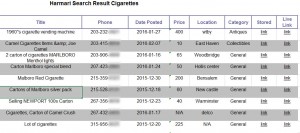 These ads usually come with the same excuses.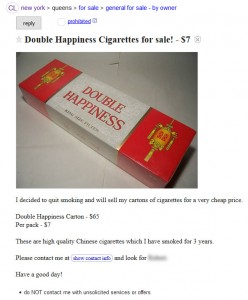 Of course you've quit smoking! That's why the same ad has been up for the past 6 months.
Not to be limited by English-only websites, many ethnic bulletin boards written in foreign languages are also common marketplaces for contraband cigarette products. See screenshots below for various ads on Chinese bulletin boards: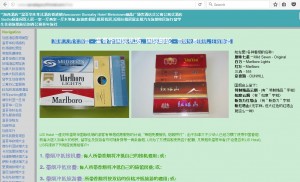 And further in Russian: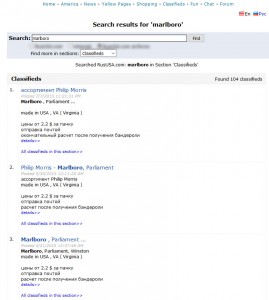 And finally, someone offering to copy any country's cigarettes on the dark web.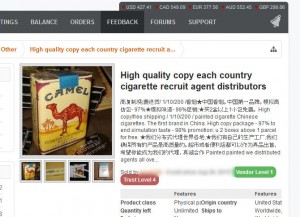 Contact us today to find out more about how Harmari can help contraband detection and enforcement.
* Harmari Search is not affiliated with Craigslist