Suppose you're investigating a property loss case and nothing comes up for the phone number(s) you searched.  You can actually setup an Alert system through the Top 10 feature of Harmari Search for those phone numbers.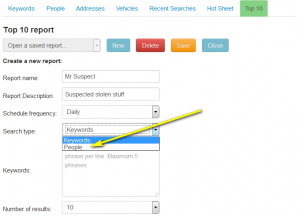 Below is an example of a completed Alert setup based on a single phone number of interest.  You can enter up to 5 phone numbers per alert.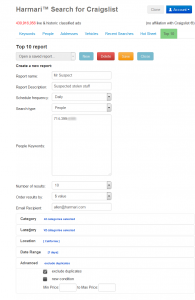 and you can receive a daily email to tell you if any new ads appeared under those numbers.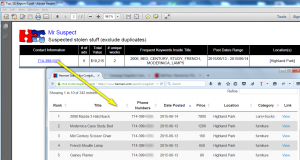 This can apply equally well to ads that have existing results.  It simply provides daily updates on any new ads you have available.