These series of screenshots will demonstrate how easy it is to shop for bad guys on the Harmari Search for Craigslist, and also to make connections with other data sources such as the Regional Automated Property Information Database (RAPID) developed by Business Watch International.  RAPID tracks pawn shop, second-hand dealer, and scrap metal data for law enforcement.
When "shopping" for bad guys, follow these easy steps:
keyword search for something interesting, e.g. "gift card", "store credit" or anything else suspicious
(optional) refine by brand name in the title
sort results by phone number, and look for frequent repeat posts under the same phone number
stretch out the page to the maximum of 100 results per page
once you found a phone number of interest, drill down by clicking "Other Ads"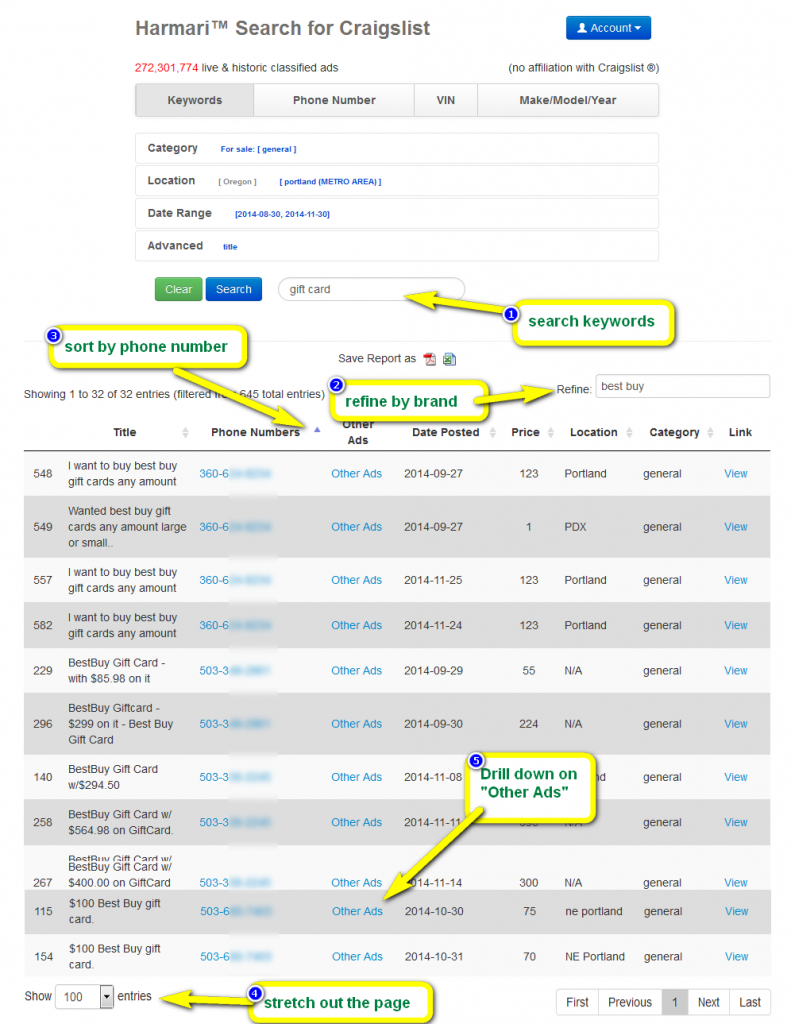 The screenshot below shows you the results of that drill down, which is even more exciting!   Simply copy that phone number down from the Harmari page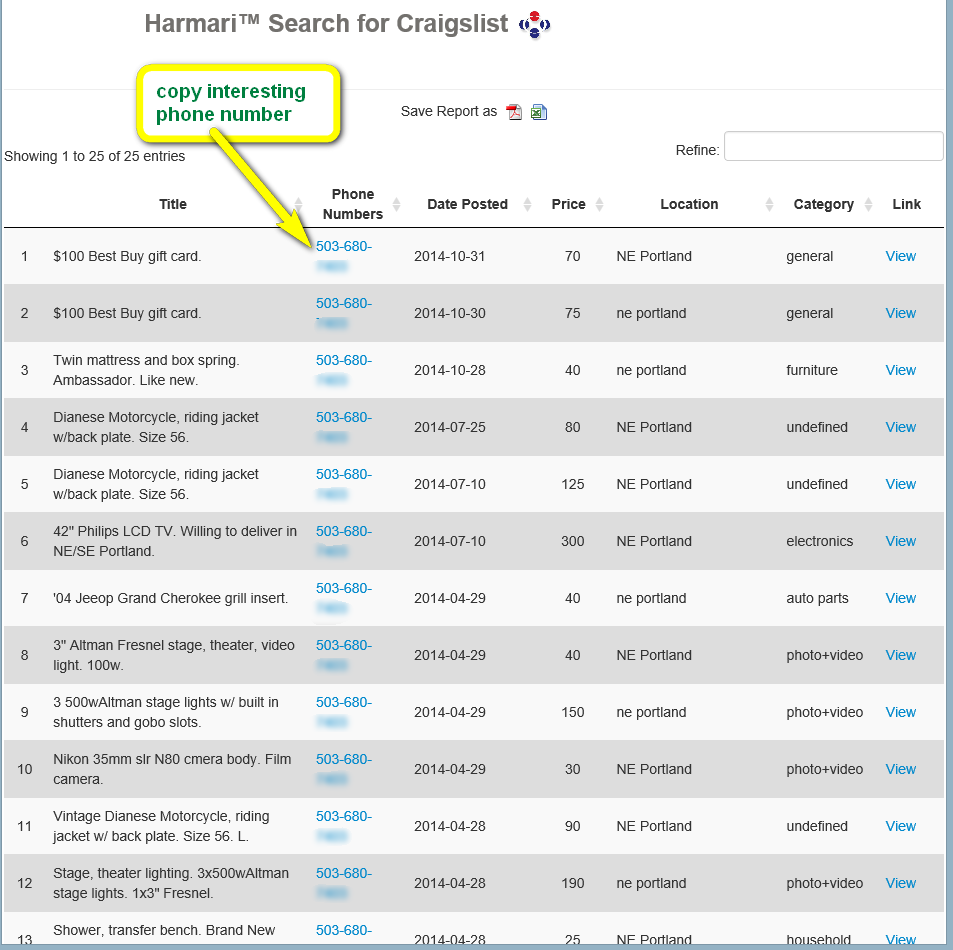 and paste it into RAPID.  Now you have a name and address to go with this phone number!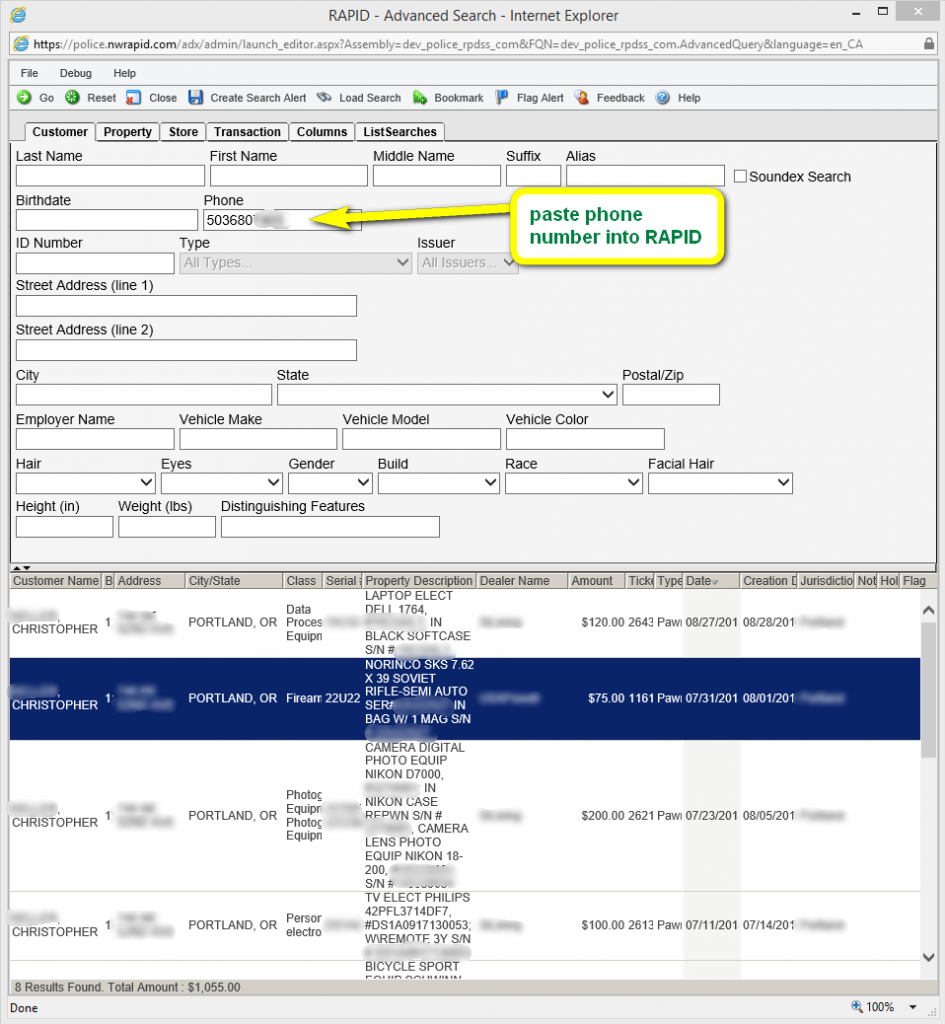 A simple 3 step process to shopping for bad guys on Craigslist and making the connection in RAPID.   For more information contact
HARMARI by LTAS Technologies toll free 1-877-352-3277 ext. 1 or email
RAPID by Business Watch International toll free 877-404-3368 ext. 571 or email