Due to the frequent requests of our customers, we have completed two absolutely critical features for Web Identity Search Tool (WIST) for Facebook investigation.
Unlock Friends List for 1 User
Mutual match with 2 Facebook users has been around since WIST was created, but based on popular requests from our customers, we've added the ability to unlock friends lists from 1 Facebook user. It's very simple: select your target Facebook user, and click Unlock Friends.  WIST then checks to see whether your target has a Public Friends List – if so, then it will quickly extract all friends and group them by common last names.  Uncommon last names just get grouped A-Z.  If the target has a Private Friends List, WIST will go through the entire Timeline for that user and extracting all Friends who liked, commented on, or tagged in any one of the target user's posts.
The demo video is available on Youtube: https://www.youtube.com/watch?v=AtSbs9UeMF0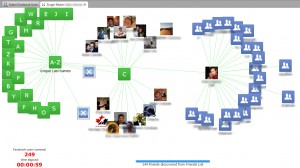 Secondly, if the target user has a Private Friends List, WIST will prompt you whether you wish to dig deeper by running Mutual Match on up to 5 different recommended friends of the target with a Public Friends List.  That demo can be viewed at https://www.youtube.com/watch?v=85sdCw5S6QA
Extract Timeline
Another absolutely critical feature at the request of our customers was to add an extraction of the Facebook user's Timeline.  If an investigator wanted to keyword search through the public timeline, he would have to manually scroll down and repeatedly click "Older Posts" until he got to the bottom, expand out all comment threads more than 5 responses deep, then he could start to keyword search.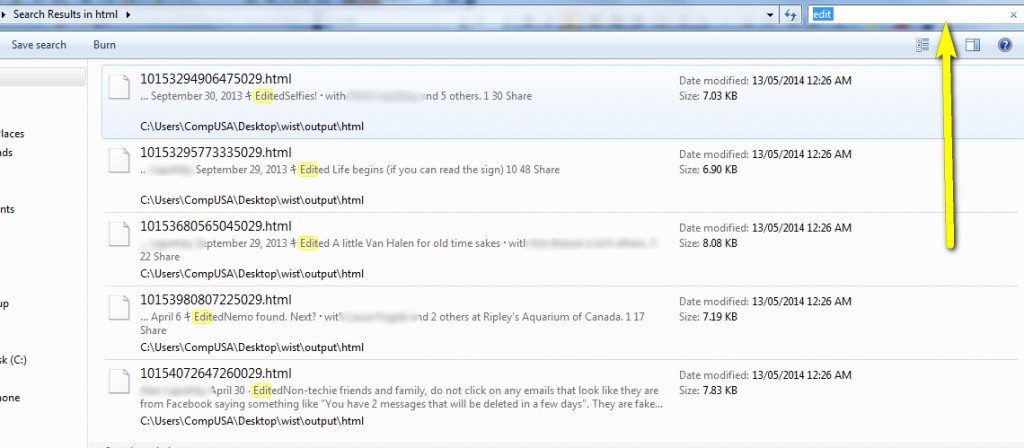 The WIST Extract Timeline feature works much quicker to automatically expand out all comment threads, likes, and tags to make it readily searchable.  The output is saved as an Excel master file with an archived folder of comments, likes and HTML content.

You can see the demo video at https://www.youtube.com/watch?v=ylzHgCa0ZpY
Download
To download and install WIST, go to http://wist.harmari.com.  Make sure you uninstall all prior versions of WIST before installing WIST 1.4