Browsing the cache from your address bar
If you don't have the link to the Craigslist ad, then there's still a chance to look through the cache on your Internet Explorer browser to retrieve the ad.  Just go into the address bar, erase everything else, and type in "craig".  Do not press Enter, and do not click anything. Just type those letters in.  You'll get a set of "close matches" based on Internet Explorer guessing what you're trying to type.

If you don't recognize the title of the ad in the results shown, you can expand the number of matches by clicking on the arrow indicated below: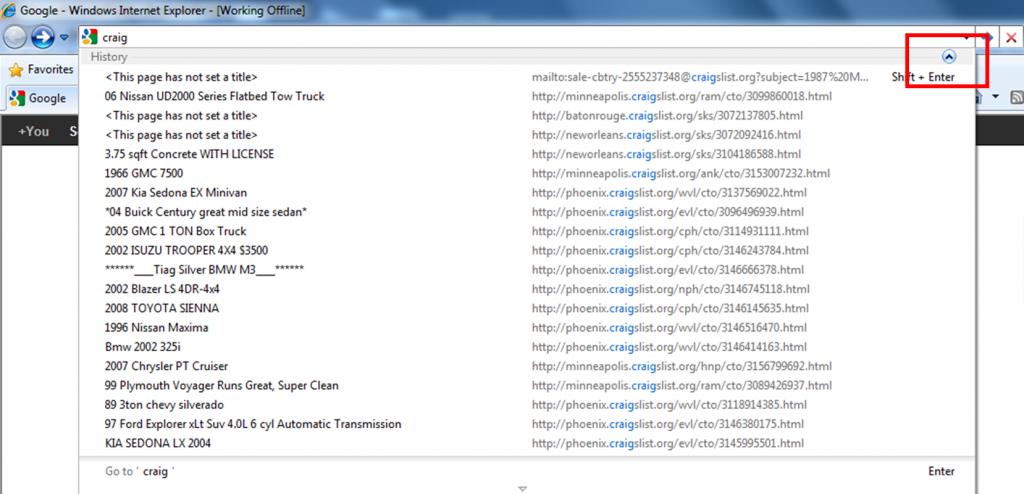 If you still do not recognize it, try to add a few special letters that correspond to the category in which you were shopping.  For example, "Autos for sale – by owner" is represented by "cto".  See below for how the results change with those letters added in.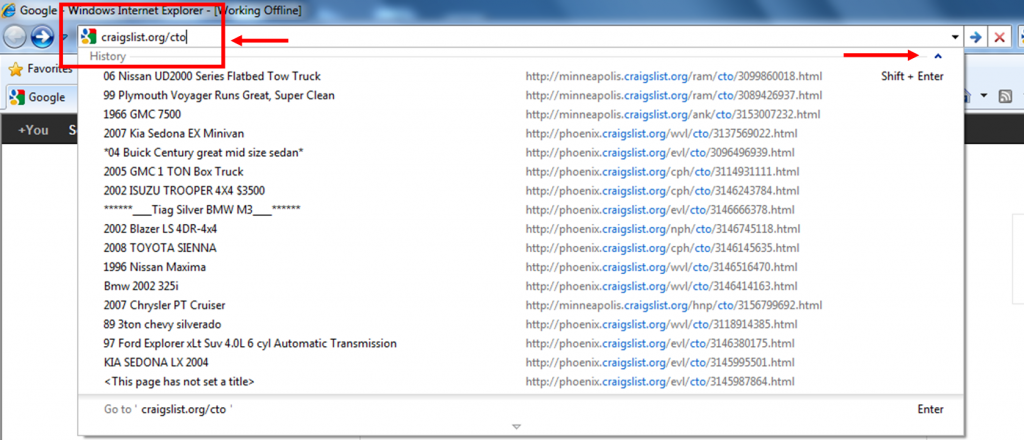 Old EBay Auction Pages
The same techniques above can also apply for other websites like eBay: